Our History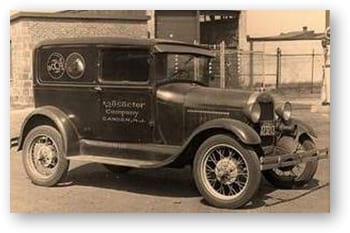 Initially started as a family business, after years of solid customer service in residential markets we've grown into a team of HVAC professionals to meet the needs of an ever growing customer base.
We use the best products available for providing comfort:
Amana HVAC Products
Aprilaire
ClimateMaster
Geo-thermal Systems
We are always expanding to better serve the needs of our customers.
Amana History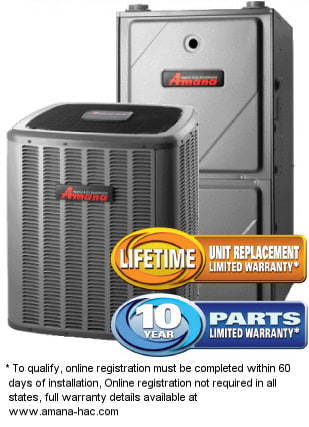 Americans have been relying on premium, long-lasting Amana® brand products since 1934, when Amana, Iowa, native George Foerstner accepted the challenge of building a dependable beverage cooler. Amana successfully met that challenge and, two years later, the company introduced another innovative product that soon became indispensable for commercial establishments such as grocery stores and restaurants and the walk-in beverage cooler, also known as a cold storage locker.
During World War II, the Amana brand received the Army-Navy "E" Award for Excellence for supplying the military with its walk-in coolers. As the war ended, its production shifted back to improvements for the home front with the development of freezers that were ideal for residential use. Branching out from the refrigeration field, the company soon became an American institution in the design and manufacture of a wide array of innovative commercial and residential appliances that have virtually revolutionized the quality of our lives. Among these products were the Amana Radarange, the first portable countertop microwave oven, as well as a top-quality line of heating and cooling products.
The residents of Amana, Iowa, began a long history of pioneering and craftsmanship, and that spirit continues today in the manufacturing of quality Amana Heating and Air Conditioning products. From the technology behind our patented "Million-Air" heat exchanger to the inclusion of high-quality filter dryers in each of our air conditioners and heat pumps, we remain committed to Amana's legacy of providing consumers with heating and cooling products that are built to last.
Repeatedly recognized as the brand behind some of America's best furnaces, Amana Heating and Air Conditioning brand products still produced in our facilities in Tennessee and Texas.